As a research and engineering concentrated team, InnetiQs provides solution developments for a variety of non-destructive testing and monitoring requirements.  With our know-how and experience typical application developments of InnetiQs are:
Oil & Gas Up- & Midstream / Subsea Industry
Flexible Risers & Rigid Risers

inspection & monitoring
cleaning

Structures (Caissons, Conductors, tendons, legs, mooring, manifolds)
Subsea pipes/pipelines (external & internal inspection solutions)
Pipelines (piggable & non-piggable) (external & internal inspection solutions)
Marine Drill Risers
FPSO Hulls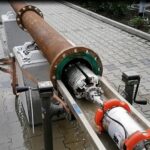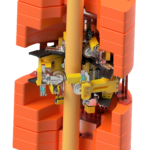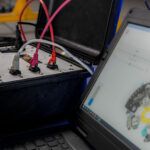 Downstream & Process Industry
Storage Tanks & Vessels

Process and instrumentation pipes/pipelines

Heat exchanger tubing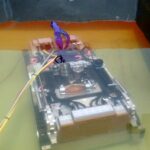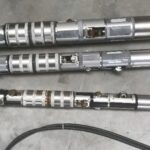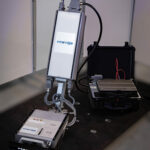 Sensor & Inspection Solution technology support for quality control in the production process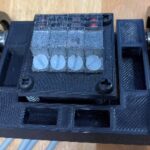 InnetiQs' Inspection Philosophy
InnetiQs key target for inspection solutions is to provide meaningful and effective data to allow comprehensive condition-, integrity- and end of life assessments. Crucial for meaningful assessments are reliable and targeted inspection data. Therefore, InnetiQs develops inspection technologies and solutions which have as main target to satisfy the inspection and detection criteria to deliver "meaningful data".
Whereas the engineering team of InnetiQs has long years' experience in a variety of standard and advanced non-destructive testing technologies, the deepest know how is with the electromagnetic technologies and in particular around the advanced eddy current inspection.
With decades of knowledge around partial saturation eddy current, original development of the MEC technique and the next generation MagControl technique, the team at InnetiQs has a very deep understanding of the capabilities, limitations and possibilities of the technique.
Whereas the MagControl technology is a central point for InnetiQs inspection solutions approach, at the same time the benefits and capabilities of other NDT technologies are well known and often complementary to each other to be able to achieve best possible inspection data. Therefore InnetiQs strategy for a number of inspection solutions is the intend to combine varieties of technologies within one system. Hence, InnetiQs combines with MagControl or uses separately Ultrasound variety techniques, Pulsed Eddy Current (PECT), Laser or other visual techniques.
Our vision is to collect best possible inspection– and monitoring raw data to allow providing extensive and meaningful condition data to support reliable and best usable condition-, integrity- and end of life assessments. From high resolution C-Scan data, single defect sizing, high resolution matrix data and condition growth analysis, InnetiQs targets to provide meaningful data.
Within early steps of the inspection solution developments InnetiQs uses its engineering team fast knowledge and experience combined with upfront feasibility analysis and FEM modelling to assess the ideal technology and its inspection & detection capability. This allows InnetiQs to support its clients with upfront feasibility analysis without spending large time and costs and also have a view of the potentials.
InnetiQs approach for inspection solutions is to develop and provide the combination of best inspection solution with effective and safe operational systems. Our knowledge of remote controlled to robotic solutions is implemented in onshore, splash zone and deep-sea applications.