InnetiQs develops and produces high end eddy current based inspection systems. The entire development is based on our inspection field experience and a strong understanding of the requirements for testing technology. Testing systems are developed which, according to the motto 'Made in Germany', are characterized not only by the highest technical requirements but also by their high level of robustness and good operability.
We offer the latest generation of testing systems and technology for corrosion, crack or material detection/analysis, among others for the
For thick walls and coated tanks
Ferritic tank bottoms
Stainless steel or aluminium tank bottoms
External pipeline inspection
For 1" diameter and larger tubing
Ferritic steel tubes
Stainless steel tubes or non-ferrous metals
For more information on the sale and licence of inspection equipment, please contact us directly using our contact form. We look forward to your inquiry.
MagControl Storage Tank Floor Scanner including spare parts
The data sheet for our MagControl Storage Tank Floor Scanner is available for download.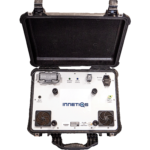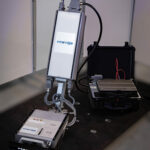 The data sheets for our MagControl pipe scanners are available for download below.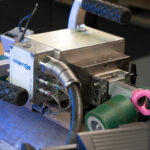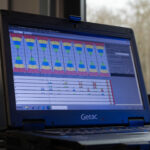 MagControl & other Splash Zone & Subsea Equipment
Splash Zone and Subsea Inspection systems for sale and for license will be followed up on individual request.